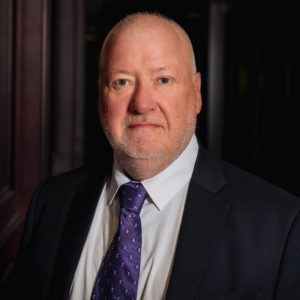 Andrew graduated from the University of Toronto, Faculty of Law in 1986. After graduating law school, Andrew articled in the Niagara Peninsula. Once Andrew was admitted to the Ontario bar in 1988, he practiced mostly in the area of mixed litigation. Andrew was admitted to the British Columbia bar in November of 1996 and subsequently moved to Beautiful BC in May of 1997.
Since 1997, Andrew has been mainly working in litigation however, for the last several years he has adapted his practice to primarily focus on insurance defence work.
Andrew has travelled extensively in Latin America and Eastern Asia.  In time away from the office Andrew enjoys travelling with his wife, Nathalie.  Andrew is also an avid reader.
The hallmark of Rory's practice is keeping in close contact with his clients to ensure they develop a good understanding of the process and how they can contribute to a successful resolution of their case.
In 2011, Rory created HealthCare Victoria, a community resource of natural health care practitioners for patients. Rory understands that a key concern of his clients is to recover their health, but they often lack the guidance and resources to allow this to happen. Through his experience in working with natural health care practitioners, Rory guides his clients through the recovery process and ensures that they are not paying out-of-pocket for the treatment they need to recover their health.
Rory was a long serving Member of the Board of Governors of the Trial Lawyers Association of British Columbia and contributes regularly to the education and skill development of junior lawyers in the province.