Julia Buchan – Legal Assistant
&

Commissioner for Taking Affidavits in BC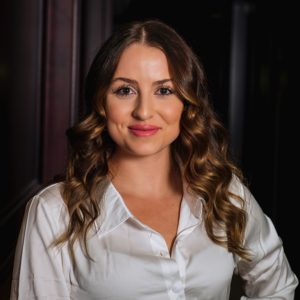 Julia was born and raised in Victoria, graduating from the Legal Assistant program at Camosun College in 2017. While attending Camosun College she began working in corporate law which she continued post-graduation.  Within a year Julia was promoted to working with plaintiff personal injury clients.  Her upward trajectory continued when she joined the Lambert Law team where she has excelled at working on both ICBC Defence and Plaintiff personal injury files. Since joining Lambert Law, Julia has enjoyed expanding her knowledge and skills across many areas of law including, but not limited to, estate litigation, small claims, real estate, and real estate litigation.
Away from the office Julia is often hiking with her partner, Matt, and their mini-Australian shepherd, Rylee. Julia enjoys time at the gym, reading, and exploring her love of cooking. Julia openly identifies as a "dog mom" and spends the majority of her free time with Rylee.
Julia can be reached by e-mail at jbuchan@lambertlaw.com, or during business hours, on her direct line (250) 940-2137.